New flight: Delhi-BISHKEK-Delhi
Our dear friends, Avia Traffic Company Airlines together with Tours. the operator "TravelsMantra" offers, in winter, not to be sad in the cold city, but to pack a suitcase and fly away with us hassle-free!
Brief Introduction To Avia Traffic
---
---
Avia Traffic Company founded on 20 June 2003 with a fleet size of 5 Aircraft and 16 Destinations by private individuals. Avia Traffic Company operates flights from Manas International Airport and the head office is in Bishkek, the capital city of Kyrgyzstan.
Avia Traffic Company announce the new flight on the route Delhi-BISHKEK-Delhi. The flight will be operated twice a week on Thursday and Sunday! (Flight YK 703/704). For the flight, you need to have with you the original documents that meet the requirements of the entry process of the country. For the convenience of travelers, Sky Mantra recommend keeping a route receipt until the end of the trip.
Aircraft Route
The airline's fleet consists of 3 Boeing 737-300 aircraft in the layout of 148 seats and 2 Airbus A-320 aircraft in the layout of 180 seats.
Flight Frequency
Flights Operated on Thursday
Delhi → Bishkek: Flight YK 704 (Thursday) Departure Time Delhi: 09:20 AM and Arrival Time Bishkek: 12:50 PM
Bishkek → Delhi: Flight YK 703 (Thursday) Departure Time Bishkek: 05:30 AM and Arrival Time Delhi: 07:50 AM
Flights Operated on Sunday
Delhi → Bishkek: Flight YK 704 (Sunday) Departure Time Delhi: 09:20 AM and Arrival Time Bishkek: 12:50 PM
Bishkek → Delhi: Flight YK 703 (Sunday) Departure Time Bishkek: 05:30 AM and Arrival Time Delhi: 07:50 AM
Check Weather For 4 NEXT Days
---
---
Bishkek
57°
Weather from OpenWeatherMap
Bishkek
57°
Weather from OpenWeatherMap
Bishkek
57°
Weather from OpenWeatherMap
Bishkek
57°
Weather from OpenWeatherMap
Our Advantages
Why People Choose Us
---
---
The Most Reliable Airlines
We cooperate only with the most reliable solution to meet the need of the customer and boast the perfect reputation.
More Than 1200 Visitors Each Month
More than 1200 people per month facilitate our services to find and book airline tickets.
User-Friendly Search System
Convenient and fast search for airline tickets, hotels, cars and sightseeing.
Fast and Reliable Ticket Booking
We provide reliable ticket booking system, which is also perfect for first-time travellers.
Recommended Hotels For You
---
---
Discovery Hotel Bishkek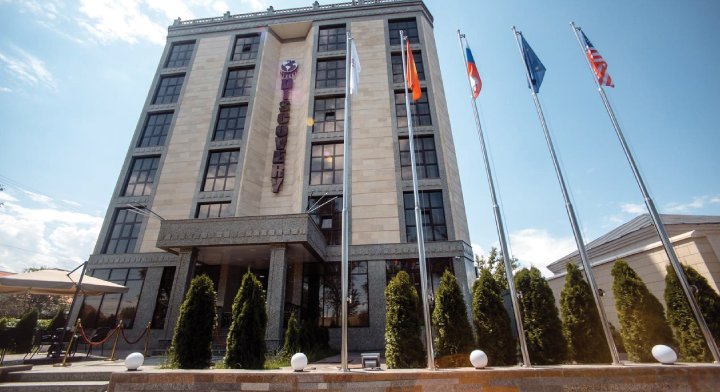 Discovery Hotel is s 30 minutes (32 km) drive from the "Manas International Airport" and 5-minute drive from the centre of Bishkek city as well as within walking distance from the Botanical gardens.
Bridges Hotel Bishkek
The 4-star Hotel is in the distance of 25 minutes drive from "Manas International Airport". Professional chef offers wide range of regional, national, continental and other cuisine and drinks in the restaurant and the bar.
Garden Hotel Bishkek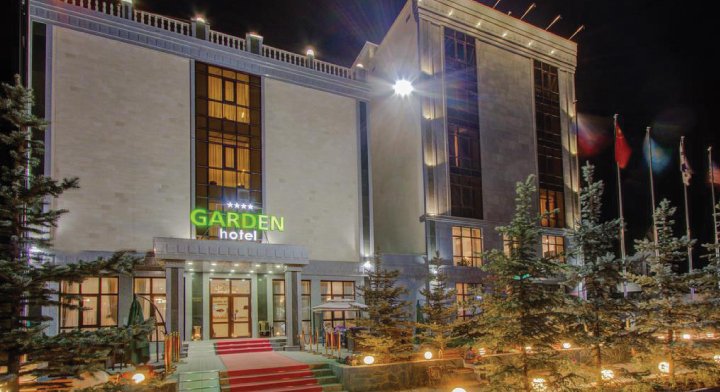 It's centrally located 4.5-star property in Bishkek. The location of the hotel is convenient, 15 minutes from central squares and the Central Department Store and 35 minutes from "Manas International Airport.
---
Most Visited Places in Bishkek
---
---
Monument Bockade Leningrad
An impressive memorial to the heroes that defended the city during the World War II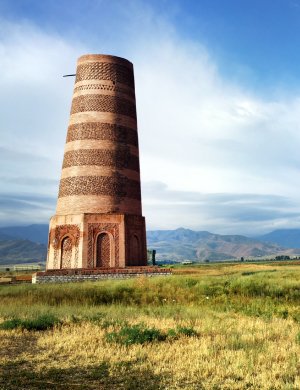 Burana Tower
A large minaret in the Chuy Valley in northern Kyrgyzstan.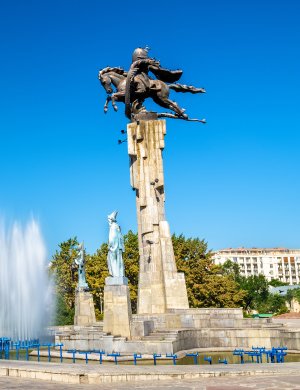 Manas Equestrian Monument
The 17m tall statue depicts Aikol Manas riding his magical horse.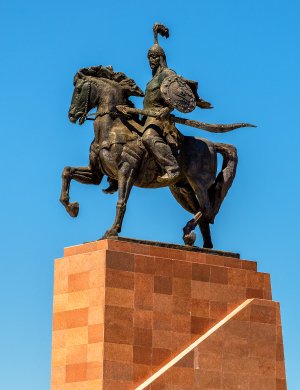 Monument Epic of Manas
The 18th century moument claimed to be much older by Kyrgyz people
Frequently Asked Questions
---
---
1
How can I book Delhi-Bishkek-Delhi flight tickets?
Knowing Russian is not necessary but it is of no harm speaking and understanding a few basic Russian words which can come handy. Although our staff and guides can speak fluent English and are always there to help you during sightseeing and excursions.
2
Where can I find a guide book in english?
Travels Mantra provide you a tourist Guide in Bishkek you can just need to contact at 1800-2121-225 (toll-free) for Indian travelers or drop an e-mail at travel@travelsmantra.com
3
What is the local currency of Kyrgyzstan?
The local currency is called "Kyrgyzstani som". 1 Indian Rupee is equal is approximately 1 Kyrgyzstani som & U$ 1 will get you approximately 69.85 som.
4
What kind of tourists would like to visit Bishkek?
All types of tourists visit Almaty ranging from Honeymoon couples, Small Family Groups, Large Families, Friends and even Corporate office people.
5
What is the status on the availability of Indian food?
Bishkek city, the most popular tourist destination in Kyrgyzstan certainly has a few authentic Indian restaurants (The Host) that cater to Indian tourists and local patrons alike. Tourists on Bishkek Tour Package from India always have the option to eat authentic and delicious Indian meals.
6
What is the registration requirement?
When you arrive in Kyrgyzstan, you need not to register if you are arriving on a 30-day visa. Kyrgyzstan only requires you to register once upon arrival and you need not to register for every city you visit.
---
---
The Charvak lake is manmade water reservoir, which also has a dam on it. The lake is on the foothills with snow capped mountain's in background. It is a very beautiful sight to the eye's. The only drawback is food, the uzbekistan hotel serves one of the most horrible Indian food which a restaurant can serve. Best option is to carry your own food and enjoy at the river bank. Definitely a must visit place.

Travels Mantra gave us excellent service as per my earlier post. What you need to do is google the hotels which they recommend and also read reviews on Trip Advisor and if you are not happy ask them to change to ones which you prefer. We did exactly that. They will customise your package to suit you and are very flexible. There were hotels which my wife read reviews on and also checked out other peoples experience and consequently asked them to change to others that had good reviews. Also bear in mind the locality of the hotel and distance from the airports.

We just came back from a short trip to Thailand and we arrange the trip through Travels Mantra company.We had an amazing vacation and everything went well from our arrival until our departure.The team was very professional and we were impressed with their services.They took care of us very well.India is very beautiful country, rich in culture and traditions. We were amazed with its grand palaces and breathtaking sceneries and hospitable people. Once again thanks for provide us amazing trip.