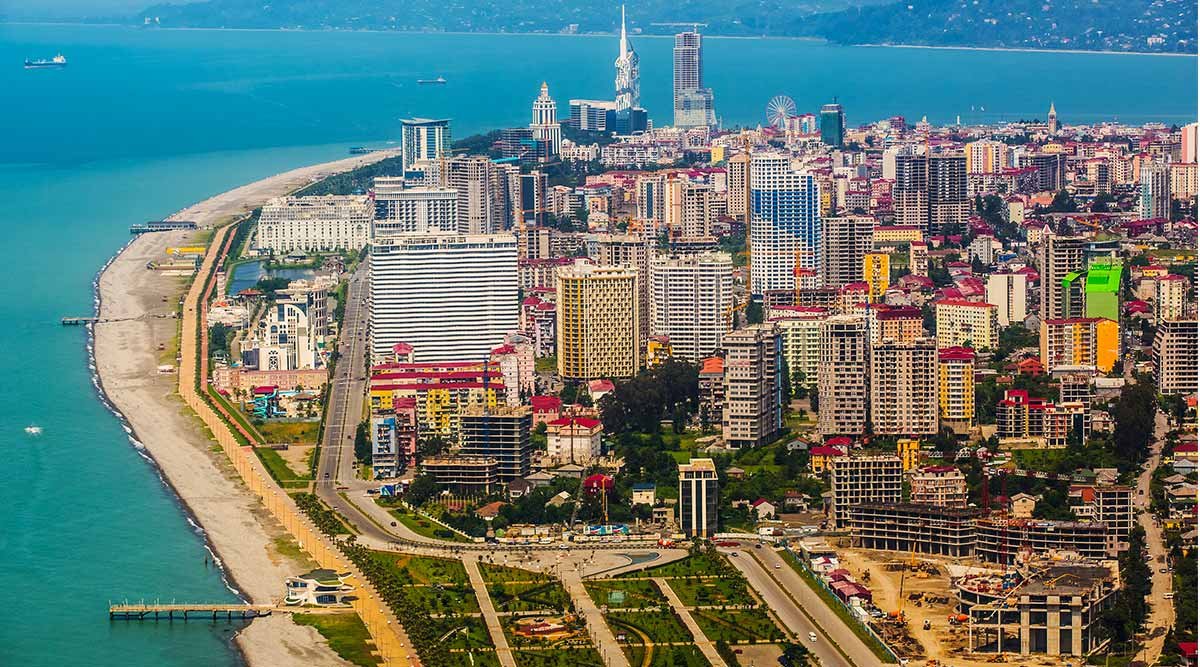 Tbilisi is the capital of Georgia country, and it is situated on the bank of the famous Kura river. Tbilisi has a great history attached to it as great powers fought with each other to attain the land of Tbilisi. The city is known to be one of the best tourist attractions in the country as it has a lot, to offer to its visitors.
The most famous tourist attractions are Freedom Square, Narikala Fortress, Georgian National Museum, etc. The city has lots of clubs where various national and International DJs perform every year.
Best Seller Georgia Tour Packages
04 Nights in Tbilisi Hotel
04 Dinners in Indian Restaurants
03 lunches in Indian and Georgian Restaurants
VISA Support. (LOI)
Meals on full Board basis
All Sightseeing as per Itinerary
Transportation as per program
4X4 cars in Kazbegi.
Round trip airport transfer.
English Speaking Tour Guide

5 Days / 4 Nights

---

03 Nights Accommodation at Tbilisi
4* Astoria, City Avenue
Airport Transfers Included
Tbilisi City Tour
4X4 Cars in Kazbegi Mountain Region

4 Days / 3 Nights

---
Batumi
---
Batumi is known to be the second largest city of Georgia after its capital Tbilisi. It is located on the southwest part of the country near Black Sea's coast. The city is known for various kinds of industries, but now the Govt. officials are turning the old 19th-century buildings into newer ones who will make the city look more attractive and hence the city will gather more visitors.
However, before this renovation also, the city fetches a lot of visitors due to the amazing tourist attractions that the city has like – Batumi Sea Port, Fountain of Neptun, Miracle Park, Piazza square, Dancing fountains, 6 May park, etc. The city is full of tourist attractions, and tourists should never miss a chance to visit this fantastic city.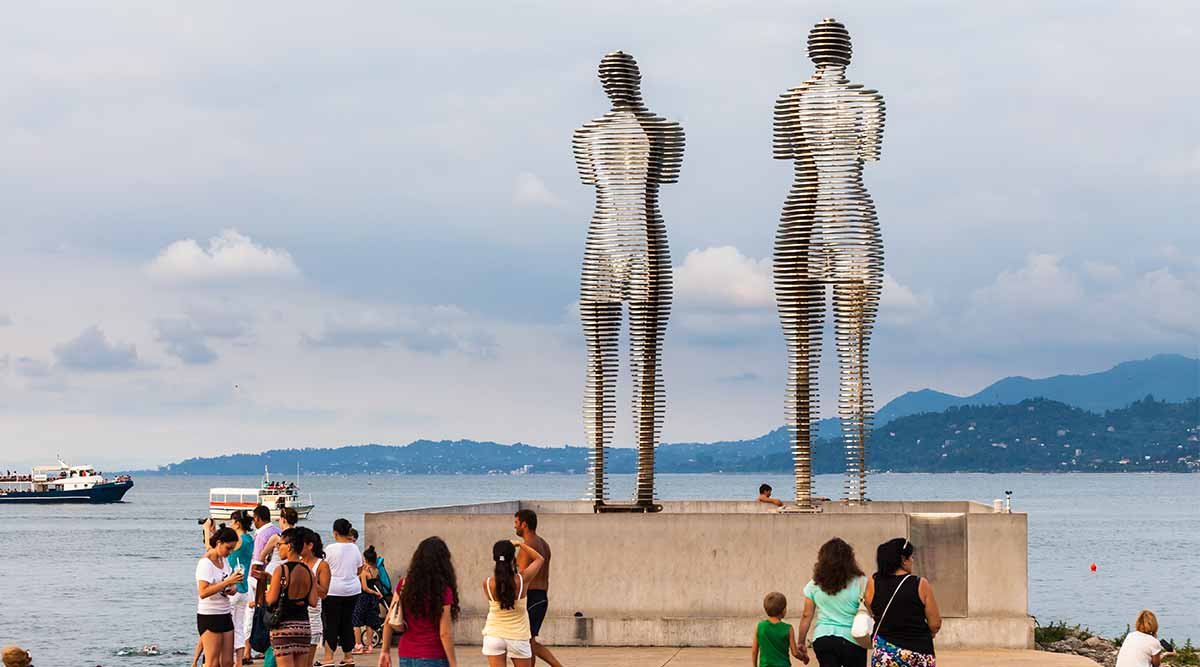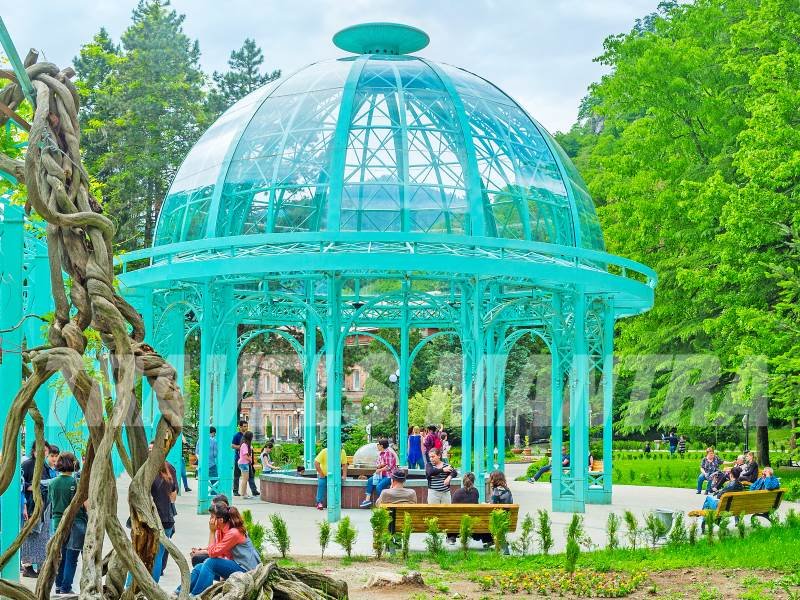 Borjomi
---
Borjomi is a town located in Southcentral Georgia. Borjomi is a city where lots of tourists can be seen daily because of the mineral springs that the city has. It is said that the power of these mineral springs can cure a lot of problems due to which lots of patients visit this city regularly.
The main income of the people of this city comes from the manufacturing of mineral water only. In addition to these mineral springs, there is another reason to visit this fantastic place which is Borjomi-Kharagouli National Park.
The park offers horse riding, hiking, snowshoes and various educational and cultural tours which would definitely be enjoyed by every tourist.
Plan Your Perfect Holiday Packages
---
Travels Mantra (An ISO 9001:2015 Certified ) Organization and Euroasia certified travel agent by Uzbekistan tourism & registered by Uzbekistan tourism board formed to revolutionize and redefine travel industry by exploring the uncover destinations of central Asia in the year 2008.
Working for 10+ years, we believe in providing complete satisfaction and contentment to our travel agents as well as clients, Your Trusted Travel consolidators, Destination Management Company and Travel wholesaler.
FAQ's
Thinking about traveling in Georgia? Get ready for the adventure of a lifetime! If you are feeling nervous, or just have some questions – here are some of the answers I give to some of the most frequently asked questions about traveling in Georgia.
---
1IS IT HELPFUL TO KNOW RUSSIAN WHEN TRAVELING IN GEORGIA?
Knowing Russian is not necessary but it is of no harm speaking and understanding a few basic Russian words which can come handy. Although our staff and guides can speak fluent English and are always there to help you during sightseeing and excursions.
2WHERE CAN I FIND A GUIDE BOOK IN ENGLISH?
There is a place in Tbilisi called City Books (город кни) г where you can find good guide books for your tour in Tbilisi like Bradt Guide, Lonely Planet, Georgia Today which tell you the best places to see and shop.
3WHAT IS THE LOCAL CURRENCY OF GEORGIA?
The local currency is called "Georgian lari". 1 Indian Rupee is equal is approximately 26 Georgian lari & U$ 1 will get you approximately 2.50 Georgian lari.
4WHAT CURRENCY SHOULD WE CARRY TO GEORGIA?
You may carry US dollars or Euros which can be easily changed to local Georgian lari at one of the numerous currency exchanges in the cities.
5WHERE SHOULD I EXCHANGE MY MONEY?
Rates in town vary depending on the shop you visit to exchange your money and Airports and Hotel Rates are not up to the mark. So, you can go to the market and find the shop that gives you the best price.
6WHAT KIND OF TOURISTS WOULD LIKE TO VISIT GEORGIA?
All types of tourists visit Georgia ranging from Honeymoon couples, Small Family Groups, Large Families, Friends and even Corporate office people.
7WHAT IS THE STATUS ON THE AVAILABLITY OF INDIAN FOOD?
Tbilisi city, the most popular tourist destination in Georgia certainly has a few authentic Indian restaurants that cater to Indian tourists and local patrons alike. Tourists on Tbilisi Tour Package from India always have the option to eat authentic and delicious Indian meals.
8WHAT IS THE REGISTRATION REQUIREMENT?
When you arrive in Georgia, you need to register within 5 days of arriving and if you are arriving on a 30-day visa through the airport, then you don't really need to register. Georgia only requires you to register once upon arrival and you need not register for every city you visit. You can register at the Immigration Police office (OVIR) anywhere in Georgia.
9HOW ARE THE TRANSPORTATION FACILITIES IN GEORGIA?
The major cities in Georgia have nice and clean roads with smooth traffic. The highways have beautiful and multi lane roads for easy driving. The trains are generally safe, but you should be careful of your belongings. Blankets and sheets will be provided to you by a car attendant at the beginning of the trip and collected by the attendant at the end of the trip.
10SHOULD ONE DRIVE IN GEORGIA?
With such a good transportation system where you can go anywhere with plane, truck or bus at reasonable rates, it is avoidable to drive on your own. When in Tbilisi, one should opt for public transport.
11WHAT ABOUT THE PUBLIC FACILITIES AVAILABLE?
Pay a small fee and you can use the public facilities available in the city. Private facilities (those attached to restaurants and cafes) tend to be western-style toilets,
Contact us to book Georgia
Offering Luxury Holiday Packages, International Holiday packages from India. You can contact our Customer Service Team between 10:00 a.m – 6:00 p.m (IST) To receive a response within 24 hours, please fill in the following details : All fields marked with * are mandatory:
---