Welcome to Travels Mantra

Travels Mantra (An ISO 9001:2015 Certified ) Organization and Euro Asia certified travel agent by Uzbekistan tourism & registered by Uzbekistan tourism board) formed to revolutionize and redefine travel industry by exploring the uncover destinations of central Asia in the year 2008. Working for 10+ years, we believe in providing complete satisfaction and contentment to our travel agents as well as clients, Your Trusted Travel consolidators, Destination Management Company and Travel wholesaler. We operate our offices at various locations including the heart of central Asia Tashkent, Uzbekistan, and Almaty, Kazakhstan, Russia, Serbia, Belarus, Kyrgyzstan, Ukraine, Georgia, Armenia, Bosnia, Azerbaijan.
Set of our services
Fixed Departures.
Visa support ( LOI )
Transfers on arrival and departure;.
Room-reservation & accommodation in various types of hotels and "B&B".
Local interpreters and Hindi Speaking guides.
Conference halls rental for handling business meetings.
Air tickets reservation
Sightseeing & Transportation by cars, mini-bus, and coaches;
Tailor Made, Customized Itinerary & Regular Itineraries;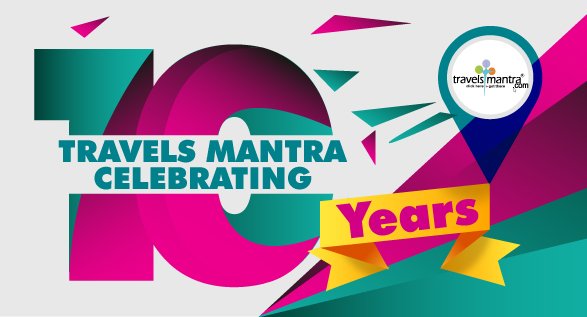 ---
Travels Mantra was formed to revolutionize and redefine the quantitative business in Uzbekistan, Kyrgyzstan, Kazakhstan, Tajikistan,Armenia & Georgia. We believe in providing full satisfaction to our travel agents who work with us. Travels Mantra operates an office in Heart of Central Asia at Tashkent, Uzbekistan apart from other locations. "Our team is working on various itineraries for Silk Road. We have options of package combination with 'Five Stan' countries which include Uzbekistan, Kyrgyzstan, Kazakhstan, Tajikistan and Turkmenistan.We have come up with the Russia CIS series as the flagship product for FIT, MICE and family tours & Fixed Departures to The Central Asia.
Travels Mantra was formed to revolutionise and redefine the quantitative business in India where affection move is the only way to do occupation. We believe in to provide the full satisfaction to our client & travels agents comes back to Travels Mantra that's we connect the all countries in the worlds.
We have come up with the Russia CIS & Europe countries series product as the flagship product. This will continue for the other MICE & Family tours, we offer the best discount in our side to the travels agents & clients which helps we increase the GOP on each of their files. This is done or achieved by the whole lot of schedule with the agents across the all destinations & its helps to increase our volume with our clients & travels agents across the globe.