Kazakhstan is ranked ninth among the world's biggest countries. It is known for its abundant oil reserves and valuable minerals and hence has high standards of living. Beyond the city limits, you can explore great travel adventures like hiking in the Tian Shan valley and the high mountains. The lake dotted steppes, underground mosques, desert safaris, and the wildlife can be experienced along with the excellent hospitality of the village guesthouses. You can visit the Caspian Sea waterfront and the Great Silk Route and shop for luxury goods at affordable rates. The landscapes of Kazakhstan are mesmerizing, with a beautiful blend of desert, mountains, valleys,and lakes.
Best Seller Almaty Tour Packages
Shopping centers in Almaty
---
Shopping at Almaty range from traditional to modern, be it the glass-enclosed mega malls or the local bazaars. Central Market is a popular destination for locals and visitors alike. Mega Centre is the city's most modern mall, where you can shop for the top designer labels. It also includes entertainment like rock climbing, skating,and bowling.
Dostyk Plaza and Esentai Mall offer ample parking along with food courts, cinemas, art galleries, kids zone and entertainment. There is something for everyone's taste. At these luxurious malls, you will find the latest and the best from top designers of the world. You can also experience some gastronomic delights of the other places.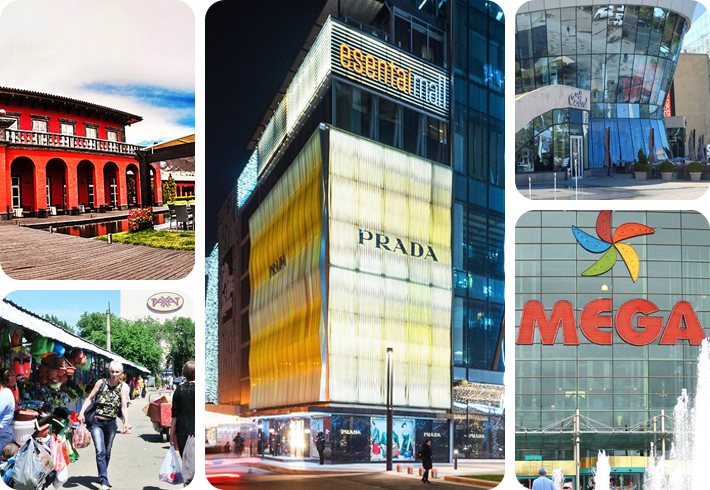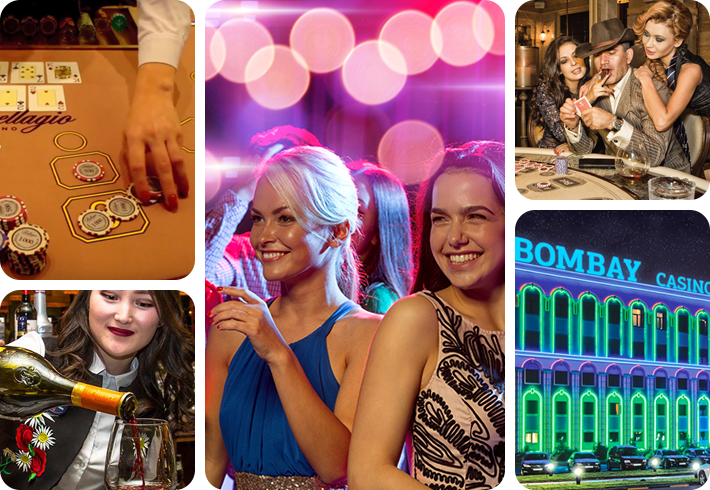 Casinos in Almaty
---
At Kazakhstan, gambling has been legalized so you will find numerous casinos and gambling parlors around Almaty. So, if you want to try your luck, then this is the place to be.
Royal Plaza is Almaty's largest gaming complex. It is an architectural delight and combined with its unique design, charming hostess and focus on comfort; it is the most luxurious casino.
Casino Bellagio adheres to international standards of casinos. It is also one of the most reputable casinos at Almaty. The casino offers shuttle service to its guests, along with ample parking, comfortable area,and beautiful interiors.
Bombay Casino is a more modern entertainment complex offering Victorian interiors, comfortable seating, ample parking, shuttle service, etc.
Nightlife & Night Clubs in Almaty
---
Being a business center, Almaty has a lot to offer. Most of the nightlife in Almaty is spread out near the city center. If you love the nightlife, then the nightclubs of Almaty will just amaze you. From cocktails to dancing to music, the high energy of these clubs will keep your adrenaline pumping. Experience the peak of the elegance of the nightclubs of Almaty by booking yourself a luxurious limo to go club hopping. From Irish pubs to lounges to cafeterias, Almaty has it all. The beautiful surrounding, the nightlife, clubs,and pubs of Almaty will make your trip exciting and memorable.
FAQ's
Thinking about traveling in Kazakhstan? Get ready for the adventure of a lifetime! If you are feeling nervous, or just have some questions – here are some of the answers I give to some of the most frequently asked questions about traveling in Kazakhstan.
---
1Is it helpful to know Russian when traveling in Kazakhstan?
Knowing Russian is not necessary but it is of no harm speaking and understanding a few basic Russian words which can come handy. Although our staff and guides can speak fluent English and are always there to help you during sightseeing and excursions.
2Where can I find a guide book in english?
There is a place in Almaty called City Books (город кни) г where you can find good guide books for your tour in Almaty like Bradt Guide, Lonely Planet, Almaty Today which tell you the best places to see and shop.
3What is the local currency of kazakhstan?
The local currency is called "Tenge". 1 Indian Rupee is equal is approximately 5 Tenge & U$ 1 will get you approximately 340 Tenge.
4What currency should we carry to kazakhstan?
You may carry US dollars or Euros which can be easily changed to local Tinge at one of the numerous currency exchanges in the cities.
5WHERE SHOULD I EXCHANGE MY MONEY?
Rates in town vary depending on the shop you visit to exchange your money and Airports and Hotel Rates are not up to the mark. So, you can go to the market and find the shop that gives you the best price.
6WHAT KIND OF TOURISTS WOULD LIKE TO VISIT ALMATY?
All types of tourists visit Almaty ranging from Honeymoon couples, Small Family Groups, Large Families, Friends and even Corporate office people.
7WHAT IS THE STATUS ON THE AVAILABLITY OF INDIAN FOOD?
Almaty city, the most popular tourist destination in Kazakhstan certainly has a few authentic Indian restaurants that cater to Indian tourists and local patrons alike. Tourists on Almaty Tour Package from India always have the option to eat authentic and delicious Indian meals.
8WHAT IS THE REGISTRATION REQUIREMENT?
When you arrive in Kazakhstan, you need to register within 5 days of arriving and if you are arriving on a 30-day visa through the airport, then you don't really need to register. Kazakhstan only requires you to register once upon arrival and you need not register for every city you visit.You can register at the Immigration Police office (OVIR) anywhere in Kazakhstan. In Almaty, the OVIR office is at 86 Karasay Batyr. In Astana, it is at 29 Ulitsa Sakena Seifullina.
9HOW ARE THE TRANSPORTATION FACILITIES IN KAZAKHSTAN?
The major cities in Kazakhstan have nice and clean roads with smooth traffic. The highways have beautiful and multi lane roads for easy driving. The trains are generally safe, but you should be careful of your belongings. Blankets and sheets will be provided to you by a car attendant at the beginning of the trip and collected by the attendant at the end of the trip.
10SHOULD ONE DRIVE IN KAZAKHSTAN?
With such a good transportation system where you can go anywhere with plane, truck or bus at reasonable rates, it is avoidable to drive on your own. When in Kazakhstan, one should opt for public transport.
11WHAT ABOUT THE PUBLIC FACILITIES AVAILABLE?
Pay a small fee and you can use the public facilities available in the city. Private facilities (those attached to restaurants and cafes) tend to be western-style toilets,

Contact us to book almaty
Offering Luxury Holiday Packages, International Holiday packages from India. You can contact our Customer Service Team between 10:00 a.m – 6:00 p.m (IST) To receive a response within 24 hours, please fill in the following details : All fields marked with * are mandatory:
---